Unity Health Network Otolaryngology Expands with Mark Weidenbecher, MD, FACS
May 01, 2023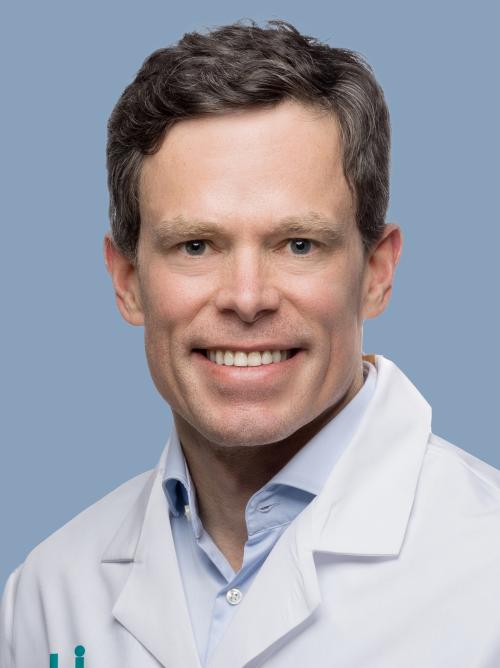 Unity Health Network Otolaryngology has expanded its services with the addition of Mark Weidenbecher, MD, FACS.
Dr. Mark Weidenbecher is a board-certified Otolaryngology-Head and Neck Surgeon with fellowship training in Laryngology. He specializes in professional voice and sleep surgery with a focus on the most complex upper airway patients. He has pioneered many surgical approaches including the "2-incision-approach" for Inspire® and the multilevel surgical approach for complex Obstructive Sleep Apnea (OSA) patients.
Dr. Weidenbecher is an Associate Professor at Case Western Reserve University and has worked at large academic centers for many years before opening his own Voice and Sleep Medical Center.
He was born and raised in Germany, where he went to medical school and completed his residency in Otolaryngology. He spent 2 years in a basic research lab working on growing windpipes to allow patients to breathe better. His work has received multiple awards and was published in several peer-reviewed medical journals.
Dr. Weidenbecher completed his Otolaryngology residency at Case Western Reserve University in Cleveland, Ohio. To further deepen his expertise in professional voice and other laryngeal and airway disorders, he completed a Laryngology fellowship at Massachusetts General Hospital - Harvard Medical School.​ In the years following, Dr. Weidenbecher treated patients and precept resident doctors at University Hospitals Medical Center and later at MetroHealth Medical Center.
He has published significantly in his area of expertise and presented his work at multiple national and international conferences. His research has been funded through a number of grants. A list of his publications can be viewed here.
Dr. Weidenbecher is now serving patients in Stow at 4275 Steels Pointe Road and in Uniontown at 4016 Massillon Rd., Suite C. For more information or to make an appointment at either office, call Stow at (330) 923-0399 and Uniontown at (330) 899-9650.