Physician & Advanced Practice Opportunities
Your independence is our specialty. Explore our opportunities in primary care, specialty care and allied health
Learn More
Non-Provider Opportunities
Our healthcare careers offer a range of opportunities for nurses, technicians, administrators and supportive staff.
Job Portal
Experiential Learning
Unity Health Network offers a variety of learning opportunities for those wishing to experience working in a physician-practice environment.
Employment Benefit Package
Unity Health Network offers a wide variety of benefits for eligible employees to enhance the quality of work life. The following list highlights some of these benefits.
Comprehensive Health Insurance
401(k) plan
Prescription Drug Plan
Vision Plan
Dental Plan
Basic Life Insurance
Optional Life Insurance
Paid Time Off/Holidays
Bereavement Leave

Nicotine-Free Hiring Policy
Because it is important for healthcare providers to promote a healthy environment and lifestyle, Unity Health Network has a nicotine-free hiring policy. Newly hired employees are tested for nicotine as part of a pre-employment panel of medical tests. Unity Health Network will not hire applicants who test positive for nicotine use.
Diversity & Equal Opportunity
Embracing diversity is an important goal at Unity Health Network. We understand and appreciate the similarities and differences among our staff that allow us to maximize individual and corporate success while continuing to provide cultural awareness among our patient/staff base. We are committed to recognizing and utilizing individual talents and skills to deliver compassionate, quality care and service to our patients and to each other.
Unity Health Network promotes an unbiased, non-judgmental work environment based on equal opportunity with regarding race, color, religion, pregnancy, national origin, ancestry, citizenship, age, marital status, sexual orientation, gender, gender identity, genetic information, disability or any other basis protected by law. We welcome and respect diverse beliefs, backgrounds, thoughts and opinions, and embrace all cultural differences to foster and celebrate growth in our organization and our community.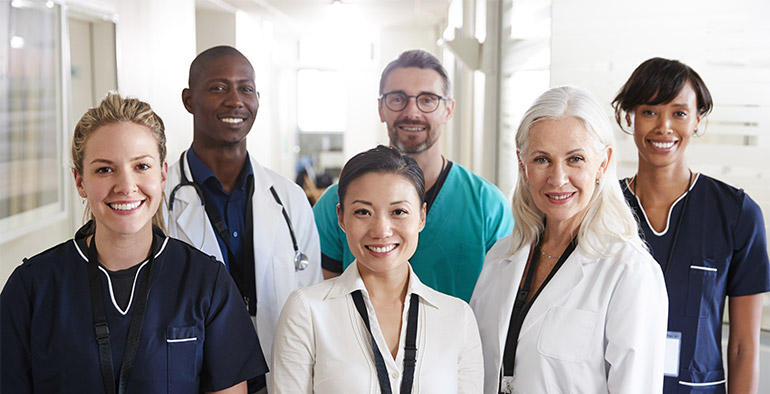 ---
New Physician Job Search Tips
Learn More