Educating Our Community
Mar 27, 2023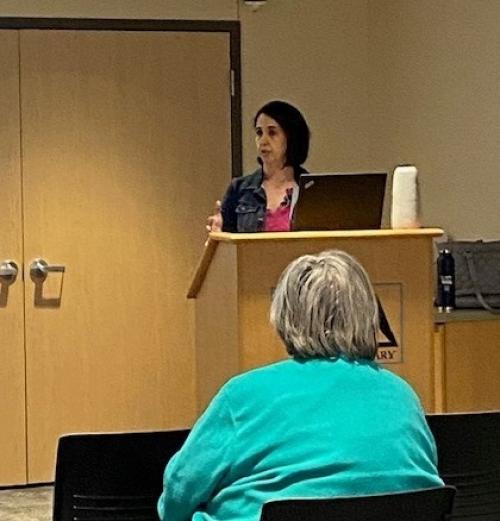 Mental health issues have come to the forefront in recent years with a significant increase as a result of the pandemic. Depression is more common among women, and young adults are reporting more depressive symptoms.
Dr. Dustin Blakeslee recently presented "Depression-It's Not A Weakness" at the Cuyahoga Falls Library. She discussed the definition and causes of depression, symptoms and some helpful tips. The audience was encouraged to seek professional help as needed. Thank you to Dr. Blakeslee for sharing this important information with our community members.
For details on Unity Health Network's Psychiatry and treatment services for mental health issues, click here.